New entries
Mauro Morandin's latest delicacies

Candied fruits
Morandin candied fruits give off their fresh and intense scent, united with the persuasive one of vanilla.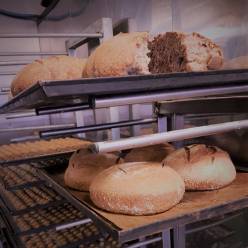 Our "old-fashioned" bread
Taken out of the oven on every Saturday morning after leavening for 36 hours, our bread has only genuine ingredients: stone-ground flours, sourdough, water and salt. It is available only at weekends.
By popular demand
Production of fresh pastries, which are available in our shop from Friday to Sunday!
Events
events, courses and news about the Master Confectioner Mauro Morandin
Specialities
prepared with passion and elegance
The master confectioner
Mauro Morandin is a world-class confectioner
Water, sugar and flour
Mauro Morandin has grown up among the perfumes of the pastry shop founded by his father Rolando and the taste of excellence. Since he was a young boy he has cultivated his passion for the best ingredients.
He has decided to work following the tradition and the ancient wisdom: he has chosen machineries of the past, and has learnt how to restructure them piece by piece. For each product developed he has identified recipes and artisanal production methods.
Find out more
Tradition
Our sweets are born in Saint-Vincent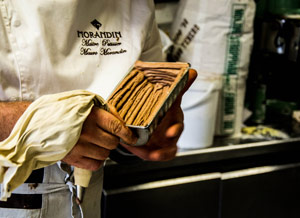 Our sweets are born between the white and the green of Valle d'Aosta
Our Torcetti, Tegole, Genepy pralines and our Panciucco with Malvasia passita La Crotta du Vigneron… they all tell about the identity of our region.
We start from the great classics of fresh confectionery, like beignets and cannoli, and we recreate them in an original way. We enhance Italian excellences, like oranges from Calabria, which are candied. We take inspiration from French iconic pastry products, like macarons and eclairs. We prepare them every day with care and attention, like it was used to do in the past.
Neither preservatives nor additives are present. Only genuine ingredients, for the benefit of body and soul.
Find out more
Shop
Come discover our delicacies!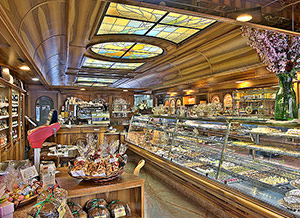 Saint-Vincent
Morandin pastry shop was founded in Saint-Vincent: here there are the roots of our history and the heart of our activity, the laboratory and the shop.
ALL DAYS WEDNESDAY CLOSED: 9.30-12.30 16-19

Via Chanoux 105 | 11027 - Saint-Vincent (AO)
+39 0166 512690
+39 347 6872091

ufficio@mauromorandin.it | orders
info@mauromorandin.it | commercial requests
amministrazione@mauromorandin.it | administration
press@mauromorandin.it | more information about our events